More than 5,000 potential victims of modern slavery and trafficking were referred to UK authorities last year, a record number, a report has revealed.
The National Crime Agency said British nationals made up the highest number of cases for the first time, followed by people from Albania and Vietnam.
The number of children thought to be victims rose by 66% from 2016.
The agency said the increase in referrals was "driven by greater awareness" of the problem.
The NCA said the increase in child referrals was partly because of the growth of a drug supply route, known as "county lines".
This is where city-based gangs use young people as couriers to move drugs like heroin and crack cocaine to rural and coastal areas.
"They are enticed by wealth but quickly coerced by violence," said the NCA's deputy director, Tom Dowdall.
Investigators said this was largely the reason for the rise in the number of UK nationals involved – up to 819 last year from 326 in 2016.
Last year, 5,145 potential victims of trafficking and slavery were flagged up to the National Referral Mechanism, which identifies and supports victims.
That was the highest number recorded by the UK authorities since the figures were first compiled in 2009 – and a 35% rise from 2016.
The report found that forced labour accounted for 2,352 cases – almost half of all referrals.
The figures also showed that in a third of cases (1,744) it was suspected that people had been exploited for sexual purposes.
More than 2,000 children (2,118) were referred for help, compared with 1,278 the previous year.
The analysis showed that 116 different nationalities made up the referrals from 2017, with Albanian (777) and Vietnamese (739) nationals the next most commonly reported potential victims after the British.
Will Kerr, NCA director, said greater reporting of modern slavery was behind the overall rise in referrals but that the figures "almost certainly represent an underestimate of the true scale" in the UK.
He added that authorities were dealing with an "evolving threat" as criminals go into online spaces – particularly "adult services websites", to enable their offending.
Victoria Atkins, Home Office minister for crime, safeguarding and vulnerability, said the figures showed more potential victims were being "identified and protected" because of an "improved understanding of modern slavery".
She said the government was "leading the world in our response to this horrendous crime".
---
What is modern slavery?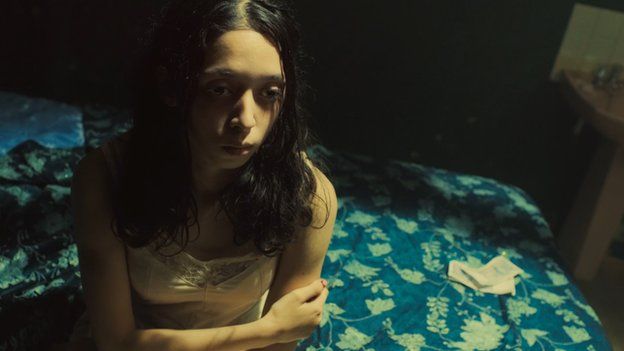 The Modern Slavery Act was introduced into law in 2015.
It states an offence is committed if someone holds another in slavery or servitude or requires them to perform forced or compulsory labour.
The legislation also increased the maximum jail term for people traffickers from 14 years to life.
Modern slaves in the UK, often said to be hiding in plain sight, are working in nail bars, construction sites, brothels, cannabis farms and in agriculture.
Traffickers are using the internet to lure their victims with hollow promises of jobs, education and even love.
There is no typical victim. They can be men, women or children of all ages but it is normally more prevalent among the most vulnerable, minorities or socially-excluded groups.
Many believe they are escaping poverty, limited opportunities at home, a lack of education, unstable social and political conditions or war.
Sources: Anti-slavery.org